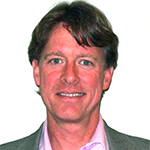 Throughout the 2016 presidential campaign candidate Donald Trump promised a $1 trillion ten-year plan to modernize infrastructure including roads, wastewater treatment plants, bridges, transit and power systems. Since assuming office, the Trump Administration has been focused on other legislative priorities and sundry investigations into alleged improprieties. Nonetheless, expectations remain high for increased spending on infrastructure that boosts local job creation, improves constituency services and increases tax revenue. While the legislative priorities are health care and then tax reform, Capitol Hill's focus on infrastructure is increasing daily.
Amid this increasing attention, the Trump Administration unveiled its 2018 budget proposal that, among other things, addresses infrastructure spending. To the great disappointment of many, the proposed budget included the following reductions in accounts that traditionally supported annual infrastructure spending: Corps of Engineers (dredging, port construction) – down 16%; Department of Commerce (manufacturing infrastructure) – down 16%; Department of Transportation (roads, transit) – down 13%; Department of Interior (roads, park facilities) – down 12%, among additional reductions. Ironically, the American Society of Civil Engineers (ASCE) recently released their quadrennial infrastructure report card that called for $4.6 Trillion in increased spending over the next ten years and assigned a poor rating of D+ to our nation's efforts to provide essential public infrastructure. While the President's budget represents a wish list, it is merely a starting point for Congressional budget deliberations. Nonetheless, the budget proposal stands in stark contrast to the broad public expectations the President forged on the election trail.
To assist Members of Congress and their staff with greater awareness of infrastructure issues, the Energy and Environment Study Institute (EESI) launched a new guest lecturer series on infrastructure. The first event in the speaker series, Investing in US Infrastructure for Maximum Dividends, was held on May 12. The event featured Tom Smith of ASCE, John Stanton of the Institute for Sustainable Infrastructure (ISI) and Mariana Silva of Infrastructure Planning & Finance, Nathan Associates Inc.   Video, audio, speaker's slides and presentation abstracts from the event can all be found here: http://www.eesi.org/051217infrastructure
ISI's President John Stanton presented on upcoming changes to Envision® that will be released in 2018. The next version, Envision 3.0 expands upon 2.0 by adding the construction phase to the planning and design tool. It increases the focus on community resilience, health and safety, and quality of life, as well as adding indicators on economic analysis. Local governments, agencies, and infrastructure owners will find the next version of Envision even more intuitive to implement on projects. With the launch of Envision 3.0 ISI will also implement a credential maintenance program with continuing education for ENV SPs.
Stanton also addressed requests from New York:
(http://sustainableinfrastructure.org/envision/project-awards/26th-ward-wastewater-treatment-plant/ ), Los Angeles ( http://sustainableinfrastructure.org/envision/project-awards/south-la-wetland-park/ ) and other C40 cities, that ISI innovate upon the existing Envision individual-project platform to expand infrastructure planning to a citywide portfolio-level approach. Using New York and Los Angeles as case studies, ISI seeks to demonstrate that sustainable infrastructure approaches can efficiently apply across an entire suite of city infrastructure investments. Best practices learned will create a prototype system for adoption by any city to track and benchmark sustainability and resilience performance across all infrastructure systems.
The goal is a streamlined, holistic planning tool that empowers city resiliency officers to coordinate, integrate and compare citywide infrastructure efforts and collectively benchmark them. Success means increased understanding and integration of infrastructure development across departments and construction schedules, improved communication through a single framework, and enhanced interagency cooperation.
Resilient cities start with smarter, sustainable infrastructure, and the Institute for Sustainable Infrastructure is a recognized leader in this field. Our portfolio-wide management tool will empower resiliency officers to catalyze coordination of infrastructure investment around their sustainability and climate goals. We will leverage investment in cities by providing sustainability officers with a tool to amplify their effectiveness in delivering superior social, environmental and economic infrastructure outcomes.
https://sustainableinfrastructure.org/wp-content/uploads/2019/08/Publicagenciesareaddingvalue-2.jpg
435
840
Anthony Kane
https://sustainableinfrastructure.org/wp-content/uploads/2023/01/ISI-for-web.png
Anthony Kane
2017-03-24 11:41:14
2023-04-13 08:25:00
Summary of ISI's President Congressional Briefing