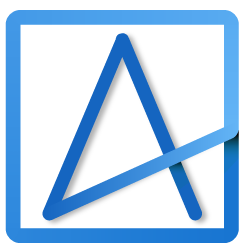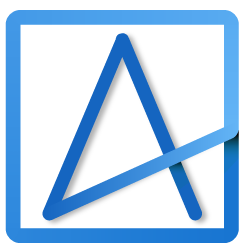 We recently sat down with ISI's Chairman of the Board (& CEO of Autocase), John Williams, to talk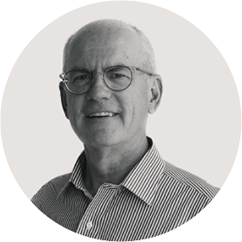 about why Envision is the solution for building back better. The following is a list of questions and answers from John.
You may also watch the 30-minute 'Sustain it or Explain it' (SOE) video podcast with John and Frank Sherkow, who is on ISI's SOE task force. In addition to the answers below, John and Frank share their thoughts on how Envision can help private and public agencies build better civil infrastructure. 

ISI Question: What do you think about the proposed infrastructure plan?
John Williams' Answer: "I'll begin by weighing in on the debate as to what is and isn't infrastructure.
I agree with a recent Washington Post Opinion piece (April 6th) entitled, "Our debate over 'real' infrastructure is dumb." Here is why I agree: (Let's connect some dots.)
The systems and services that influence the stability of the planet, health and well-being of society, economy of nations, regional competitiveness, and resilience of communities are Economic Infrastructure.
Well beyond bridges within transportation networks, these systems deliver the necessities of a growing economy including: energy, water, waste services, communications and data networks, health and education, child and elder care,
public space, safety and resilience, as well as the standards and rules
including the Envision Rating System that shape, mold, deliver, and hold the systems together. They're necessary investments that in the U.S., have been short-changed for more than 50 years.
The pandemic, ice storms, recession, and expanding wealth gap have revealed the extent of our vulnerability and declining competitiveness. It is time to invest again, this time in solutions to 21st century challenges while insisting on fair and equitable results. Investments should be prioritized based on merit and Life Cycle Cost effectiveness (LCCe) – you will be hearing that term LCCe much more as well as merit-based funding very soon. In the meantime, there are planning and policy tools already in place including Envision (note that V3.0 LD 3.3 already addresses LCCA and different levels of Cost Benefit Analysis)
A few more hints already out there include: the new Guiding Principles for Sustainable Federal Buildings; guidance from OMB Circular A-11; the Capital Programming Guide, 10 CFR Part 436, Subpart A.; and the NIST and Federal Energy Management Program and (FEMP) Life Cycle Costing Manual for the Federal Energy Management Program (Handbook 135).
Each of these require consideration of the value of carbon as well as other public benefits and their social, environmental, and economic returns on investment in exchange for public funding.
I know we are all hoping that massive sums of money will simply flow into system of practice that are dumb in today's world.
If you expect to benefit from those funds, be ready to produce smart
Economic Infrastructure, including fair-and-equitable solutions that deliver returns on investment that are postively impactful across the triple bottom line. That's how we will create Economic Infrastructure that assures a sustainable future."
ISI Question: You've worked with Envision and have been in this industry for a long time… why is Envision the right tool to help communities and others build better infrastructure, and why should communities be putting it into policy?
John Williams'Answer: "Sustainability and resilience are broad and complex subjects. Design professionals need the benefit of well-thought-out guidance consistent from project to project and jurisdiction to jurisdiction.
In 2007 there were nearly 900 sustainability assessment tools around the world – many were propriety –none represented a standard. They weren't helpful. They produced confusion, conflict, and there was resistance to the use of a system that someone else created and might derive financial benefit from.
Forget about comparability. A group of us recognized that ASCE, ACEC, APWA, and the Harvard Zofnass Program were offering similar but different rating systems. They were contributing to the challenge of getting to an accepted standard.
The decision was made to join forces to combine the best features of each of those five systems. That was when ISI born. ISI's President, when he was part of the original Zofnass team, worked with Bill Wallace and others to reconcile the legacy systems into Envision 1.0.
As a result, we finally have a broadly recognized system that meets the industry's overarching goal of assessing the sustainability of a wide range infrastructure projects.
Hundreds of charter firms signed on (many shelved their own efforts to create proprietary tools), public agencies like LA Metro, the PANY&NJ, Kansas City, and many other jurisdictions, as well as all levels of government.
Most importantly, thousands of planning, design and construction professionals signed up for training and earned their ENV SP credentials.
Over less than 10 years, billions of dollars in Envision verifications have been completed. Today, ISI is self-sustaining, has a growing staff, and a presence across North America and the EU.
ISI is filling a need for a: high-quality, time-tested standard that is objective and consistent. Our findings are comparable and thousands of professionals know how to use Envision.
Public entities see value in making the case for sustainable and resilient infrastructure.
Fast forward to Earth Day 2021 and the good news that public policy makers and their procurement officers have discovered that they can specify the use of Envision and know exactly what they will get: competence, comparability, and credible findings – not to mention membership in a community of sustainability professionals that are making a huge difference for future generations."
ISI Question: We've had some success with getting Envision into policy, specifically in places like New York City, Los Angeles, Kansas City, and a few others communities… there's even a bill in the state of California that mentions Envision… but we need to take this further… what do we need to do? How can we move this forward and gain more ground?
John Williams' Answer: "We are focused on accelerating the pace at which we are scaling the use of Envision. We know that LEED preceded us and it was thanks to a federal mandate and subsequent state and local mandates that catalyzed explosive growth.
Given emerging federal policy encouraging the development of sustainable and resilient infrastructure and insisting on objective evidence of those results– now is the time to press hard on policy makers, including federal agencies that fund infrastructure projects – and encourage them to think beyond LEED and sustainable buildings to achieve similar outcomes with horizontal construction and civil projects.An Envision ratings backed by LCCe assessments and business cases, should be essential evidence that concrete steps have been taken to deliver the right projects for the right reasons.
If we follow the money through layers of government to the project level and show how the implementation of Envision even addresses criteria for merit-based funding along with LCCe requirements, we should be on our way."
ISI Question: Any final thoughts you would like to convey?
John Williams' Answer: "I hope this podcast audience will consider participating in an upcoming conference called the, "Triennial Summit – Planning for Climate Change and the Enhanced Resilience of Civil Infrastructure" being held virtually on May 25 and 26th.
I will be representing ISI and joining leaders from the ASCE, Canadian Society for Civil Engineering and the Institution of Civil Engineers for the plenary panel on a "Global Engineering Commitment to Sustainable and Climate Resilient Infrastructure."
Consider joining us."
You can also download the questions and answers here.
https://sustainableinfrastructure.org/wp-content/uploads/2021/05/Autocase-software-favicon.png
251
247
Dyan Lee
https://sustainableinfrastructure.org/wp-content/uploads/2019/08/logo.png
Dyan Lee
2021-05-03 19:21:11
2021-05-03 19:41:43
Earth Day Video Podcast Q&A