ISI is hiring a Communications Specialist to deepen the reach and impact of our communications campaigns and programs. Please reply with a cover letter and resume at hr@sustainableinfrastructure.org. Applications will be accepted until Monday, October 2. Please read on for the full job description.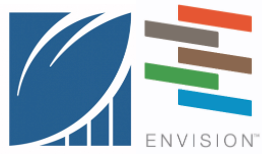 INSTITUTE FOR SUSTAINABLE INFRASTRUCTURE (ISI) – MISSION
The Institute for Sustainable Infrastructure (ISI) is a national non-profit 501(c)(3) organization based in Washington, D.C. Our mission is to transform the way civil infrastructure is planned, designed, constructed, and operated in order to achieve a sustainable world.
ISI was founded in 2010 by the American Society of Civil Engineers (ASCE), the American Council of Engineering Companies (ACEC), and the American Public Works Association (APWA). ISI then partnered with the Zofnass Program for Sustainable Infrastructure at Harvard University to develop the Envision sustainable infrastructure rating system, which ISI oversees for projects in the United States, Canada and abroad.
ISI advances sustainable civil infrastructure using the Envision sustainability framework, through education, training, and third-party project verification. A growing and dynamic not-for-profit organization, ISI seeks a Communications Specialist who will provide critical support to our mission by planning, developing and executing communications strategies and tactics.
MORE INFORMATION ABOUT ISI
ISI's audience includes professionals in the A/E/C industry who are on the "front lines" in helping to drive a future of sustainable, resilient, and equitable civil infrastructure with the Envision rating system. They are civil engineers, architects, project managers, sustainability consultants, and many other professionals involved in civil infrastructure; at the organizational level they include infrastructure owners and public agencies, engineering consulting firms, contractors, post-secondary institutions, and others. The Communications Specialist role will therefore appeal to anyone with experience developing external communications for similar professional audiences within a not-for-profit or association environment. Additional experience or training related to sustainability will also be considered a distinct asset.
To learn more about ISI, please visit our website: https://www.sustainableinfrastructure.org.
THE ROLE
The Communication Specialist will create a wide range of external communications on ISI initiatives and projects, on the use of Envision within the industry, and on sustainable civil infrastructure more broadly that will resonate with ISI's community. Reporting to the Communications Manager, this individual will support the development of communications strategies and products and the tools for measuring success. Working to shape and deliver on ISI communications outcomes broadly, they will also support the communication objectives of ISI's Verification, Education, Membership, and Research Programs.
The Communications Specialist plays a crucial role in building and maintaining the robustness, credibility, accuracy, and consistency of the organization's outward-facing communications and works collaboratively with all staff to achieve these goals. The individual is also responsible for contributing to broader strategic discussions for ISI.
Duties and Responsibilities
The Communication Specialist will:
Develop and execute ISI external communications plans, strategies, and tactics.
Generate news and content aligned with ISI strategic communications goals.
Provide revisions and updates to ISI marketing resources, and recommend improvements.
Contribute to the organization's social media accounts, creating and curating engaging content.
Create short videos in support of ISI campaigns.
Write and design impactful e-newsletters and informational pieces to communicate ISI program updates.
Support ISI business development goals, by creating compelling email campaigns / other communications products.
Lead the promotion of ISI events and learning webinars on the website, in e-news, and on social media.
Oversee and manage key ISI web page(s) and work, as needed, with ISI's third-party web developers when issues arise or upgrades to the website are required.
Monitor ISI in the media and other news relevant to ISI and its sectors in support of new opportunities.
Collect and analyze communications-related metrics to inform recommendations.
Support ISI in developing and nurturing meaningful relationships with stakeholders.­
Develop and manage tools to support a robust approach to communications.
Work with third-party communications and marketing service providers as needed.
Remote Work
ISI's Headquarters are located in Washington, DC; however, this is a remote position.
Work hours for this full time position can be flexible, but core hours of 10 a.m. – 4 p.m. (Eastern Time) are expected in order to respond to customer needs and to actively engage with staff.
Candidates must be authorized to work in the United States or Canada.
Attendance at weekly staff meetings is required via Zoom.
This position may require minimal travel within the U.S. and Canada.
QUALIFICATIONS
Post-secondary/ Master's degree in a related field (e.g., Communications, Journalism, English, Business Administration, Public Affairs, or similar discipline).
5 years of relevant communications experience, ideally in the architecture, engineering, and construction (A/E/C) sector or in a non-profit environment serving this sector.
Excellent writing and editing skills with a proven track record conveying complex issues to diverse audiences.
Fluent command of English to produce high-quality products tailored for targeted audiences.
A holistic understanding of all aspects of communications, positioning and messaging.
Good working knowledge of WordPress, or similar website management system.
Good understanding of graphic design elements and principles and experience using graphic design software and applications, such as Adobe Illustrator, InDesign, and Photoshop.
Comfortable in using programs such as SalesForce, MailChimp, HootSuite, and Canva (or similar).
Demonstrated experience with digital communications strategies, data analytics and measurement.
Experience working with third-party communications/marketing service providers.
Demonstrated passion for environmental sustainability, infrastructure, environment, or engineering
A people-person with a proven ability to cultivate strong relationships.
Strong attention to detail and ability to multi-task.
Excellent planning and organizational abilities.
Good internal and external communications (verbal and written).
Demonstrated teamwork and collaboration skills, especially in small, highly motivated, and passionate team environments.
Self-starter/independent worker with sound judgment.
Experience managing and building stakeholder relationships.
Excellent skills using Microsoft Office programs, Zoom, MS Teams, and other online collaboration.
SALARY AND BENEFITS
Salary range: $65,000-$70,000 USD
Benefits: health, dental, vision, and life insurance; Health Savings Account; company-matched retirement plan with up to 5% match.
Vacation: Four (4) weeks; all federal holidays per the United States or Canadian calendar; five (5) sick/personal health days per year.
ISI'S COMMITMENT TO INCLUSION
ISI is an equal opportunity employer, and we remain steadfastly committed to creating a diverse and inclusive work environment. Our dedication to promoting diversity, multiculturalism, and inclusion is clearly reflected in our work and within the Envision framework, and we partner regularly with organizations to champion these ideals. We are tenacious in our pledge to advance diversity and inclusion in the workplace and will evaluate qualified applicants without regard for race, color, religion, sex, sexual orientation, gender identity, national origin, disability, veteran status, and other protected characteristics. Accommodations will be made for employees with disabilities.
TO APPLY
Applicants must submit a cover letter and resume that clearly describe their relevant experience, qualifications and motivation for applying. Applications will be accepted BY EMAIL ONLY using the following address: hr@sustainableinstrastructure.org. No phone calls, please. Deadline: Monday October 2, 2023.
https://sustainableinfrastructure.org/wp-content/uploads/2023/09/Communications-Specialist.png
384
667
Conrad McCallum
https://sustainableinfrastructure.org/wp-content/uploads/2023/01/ISI-for-web.png
Conrad McCallum
2023-09-12 20:01:24
2023-09-18 21:14:26
ISI Staff Opportunity: Communications Specialist