Become a Supplier
Suppliers can showcase their sustainable solutions for infrastructure project teams in our Envision Supplier Directory, coming soon in 2023. The directory is for materials listings and services listings, and in each case, the solution has been associated to one or more Envision credits. By tying their solutions to Envision in the Directory, suppliers engage with a rating system that is increasingly well recognized across the infrastructure community.
Companies can gain business/customers by having a listing on ISI's website. ISI's audience includes professionals in the A/E/C industry who are on the "front lines" in helping to drive a future of sustainable, resilient, and equitable civil infrastructure with Envision. We are the hub of a unique community with a mailing list of 11,000 infrastructure professionals and 115,000 users visiting the website annually for training, verification, and membership activities.
With the Envision Supplier Directory, suppliers have the opportunity to educate owners, consultants, and contractors about specific materials and services that can support their project's sustainability goals and potentially drive improved sustainable performance.
---
Who Can Join
The directory is available as a member benefit to companies and organizations who pay a yearly membership fee to ISI. These members have access to at least one complimentary listing, the exact number dependent on their membership tier based on company size.
The directory is also available to companies who already have a free ISI account like ISI Charter Members, provided they upgrade their account to paying member.
How to Join
Accessing the Envision Supplier Directory is straightforward and is done through your ISI dashboard.
If you're the admin of an organization that has a complimentary account with ISI (non-member), log in to view the options to upgrade your membership to paying member.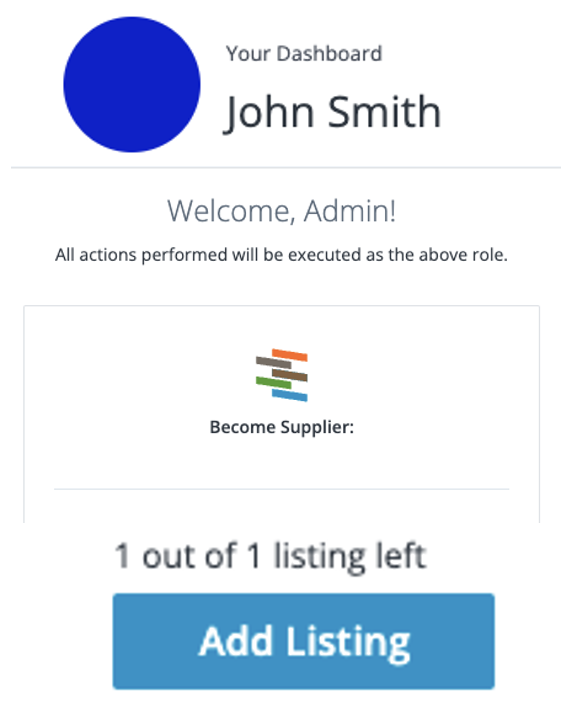 If you're the admin of an ISI member company, you would login in to your account to claim the one or more complimentary listings available to you. Claim your free listing(s), and view the options to purchase additional listings.
Each supplier will be asked to complete the short Envision Directory Training. This video tutorial covers the technical aspects of creating a listing and introducing the Envision framework.
---
Purchase, Create and Submit Your Listing(s)
Purchase your listing(s) directly in your ISI dashboard.
Apply to be in the directory by creating and submitting your listing. Include the name of the solution, a description, contact information, and associated Envision credits.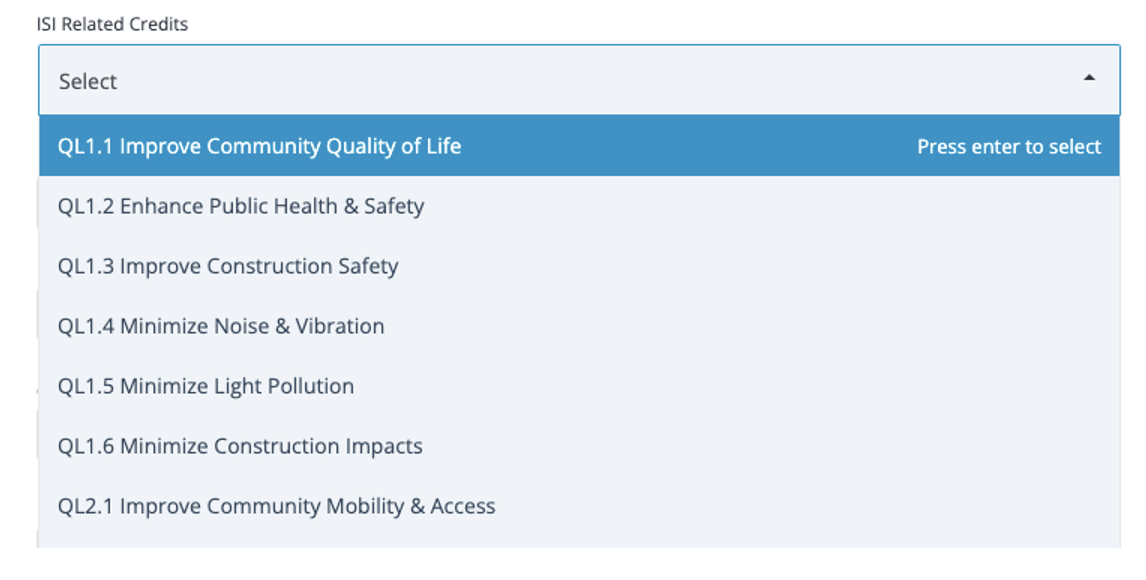 Limitation: The directory supports expanded Envision awareness and use throughout the infrastructure supply chain, and a training module for organizations looking to become suppliers has been included in the directory on-boarding process. However, ISI does not allocate points within Envision based on whether a particular material or service is listed in the directory. A company's standing in this directory does not impact the independent, third-party verification process for projects pursuing Envision verification. Listing in the directory does not constitute endorsement or certification by ISI.
Applicants complete their listing by adding relevant attachments such technical material, marketing material, proof of third-party certification, and awards (if applicable). All materials listings must also include the answers to the following questions:
Do you have an environmental management system in place that is consistent with ISO 14001?
Do you have an Environmental Product Declaration (EPD) for your offering?
Does you company produce an annual corporate sustainability report consistent with the Global Reporting Initiative (GRI) or equivalent?
Is your offering third-party certified, for example by the Forest Stewardship Council (FSC), Green Seal, EcoLogo, Underwriters Laboratories (UL), National Biosolids Partnership (NBP), Concrete Sustainability Council (CSC), or other?
Once completed, submit your listing through the system. All listings must reviewed and approved by ISI before publication in the directory.
---
Pricing Table
Members of ISI who pay an annual membership fee receive free listings based on their membership tier. For example, member companies with 50 employees or fewer who pay a yearly membership fee of $500 receive one free listing in the Envision Supplier Directory. Additional listings may be purchased. As an ISI Charter Member, you are encourage to upgrade your membership to Paying Member in order to take advantage of the supplier directory. The table below presents the membership tiers and the corresponding number of free listings in the directory.
| Membership Tier & Associated Annual Membership Fees | Number of Free Listings |
| --- | --- |
| < 50 employees $500** | One (1) |
| 50 – 99 employees $1,500* | Up to 3 (three) |
| 100 – 500 employees $2,500* | Up to 5 (five) |
| > 500 employees $3,500* | Up to 7 (seven) |
| *Additional listings can be purchased for $500 each. | |
---
More information
Download our brochure to learn more.
To speak to a representative of ISI about the Envision Supplier Directory, contact ISI's Membership Director, Audrey Gorham.
---