ISI is putting together a Sustain or Explain task force to assist with advocacy efforts around the Marketing campaign "Sustain it or Explain it," which seeks to inform the AEC industry, the public, and lawmakers about the importance of building sustainable and resilient infrastructure using Envision.
More than 14 task force members have signed up to help with advocacy efforts. Please read about their expertise in engineering and civil infrastructure and their passion for sustainability.  (Over the next few weeks, please revisit this page often as more biographies are added. )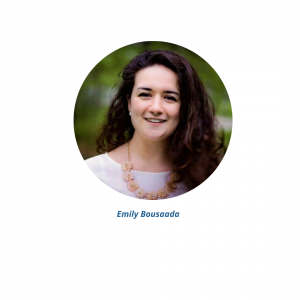 Emily Bousaada,
EIT, ENV SP
New England
Emily graduated from the University of Connecticut in 2016, majoring in Civil Engineering and minoring in Landscape Architecture. Her dual background motivates her to build sustainable and equitable communities by implementing resilient social, economic, and environmental site development strategies. Her experience includes aspects of site development, including grading and drainage, site layout, hydrological analysis, hydraulic analysis, environmental permitting, feasibility studies, master planning, planting plans, and graphics. She has a strong desire to work on projects about green infrastructure, climate change, resilience, multimodal transportation, water / stormwater, parks, and recreation. In conjunction with her Envision certification, she plans on being professionally licensed as both a Professional Engineer and a Registered Landscape Architect.
She is currently serving as a New England Committee Member for the Future City Inc. design competition where middle school students envision, study, plan, and build cities of the future that showcase their resolution to citywide sustainability issues. She previously mentored students in their competition at a school in Enfield, CT. In early 2020, they won local awards in Most Interesting Structural Element, Most Progressive Transportation System, and Most Developed Infrastructure. She also designs and creates all social media graphics for her local PWC (Professional Women in Construction) Chapter.
---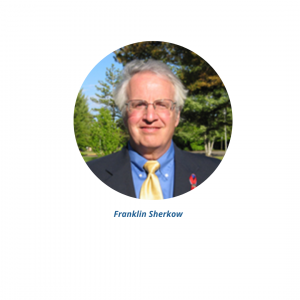 Franklin E. Sherkow,
P.E., T.E., P.S.E., Env SP, F.ASCE
Southern California
Franklin has more than 40 years of experience.  His expertise includes transportation and traffic engineering, urban and transportation/transit planning, maglev and fixed-guideway planning and design, airport development and operations, port planning and design, transportation construction/operations/ maintenance, project management, land development as well as public and private finance development, and experience in service and facility privatization and managed competition. He has extensive experience with public outreach.
Mr. Sherkow has held senior executive positions in state, regional and local transportation agencies since 1978 and in Southern California from 1990 to 2007. He has extensive experience in highways, streets and roads, public transit, and airports. He was appointed as Riverside County's first Director of Transportation and the first Director for the County's Transportation and Land Management Agency.  He was recognized as one of the Top 50 County Public Works Directors in the nation by Governing magazine.
He is currently serving on the Board of Directors for the Southwest Lincoln County Water People's Utility District, has also been a member of the civil engineering faculty at Oregon State University, and is involved in senior living development.  He is a registered engineer in seven states, an Envision™ Sustainability Professional (ENV SP) for the Institute for Sustainable Infrastructure, and Board member of the Greenroads Foundation.  He is a Fellow Member of the American Society of Civil Engineers (ASCE), and Past President of Oregon ASCE Section.  Mr. Sherkow served as Chairman and Member of Visiting Committee, University of Wisconsin, Civil & Environmental Engineering Department.
---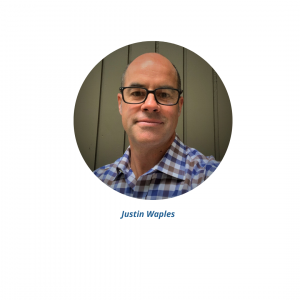 Justin Waples,
PE, ENV SP, PMP, M.ASCE, M.IAM.
Central San, California
Justin has 28 years of experience in the engineering industry including public, private and defense sectors within the USA and abroad. Justin is a Professional Civil Engineer licensed in California, with a Water Resources and Environmental focus. Justin is a graduate of the Water Environment Federation's (WEF) Water Leadership Institute and a Lead for the WEF Envision Taskforce.
Justin is the Collection Systems prime engineer for Central Contra Costa Sanitary District's (Central San's) Planning and Applied Research Workgroup. Central San provides water resource recovery services for nearly half a million residents and more than 3,000 businesses in the San Francisco Bay Area.
Justin has served as the (San Francisco) Bay Area Clean Water Agencies (BACWA) Collection Systems Committee Chair and also the BACWA Recycled Water Committee Co-Chair. Justin is a military veteran, an Environmental Engineering (Honors) graduate from Deakin University in Melbourne, Australia, and a member of the International Society of Sustainability Professionals.
---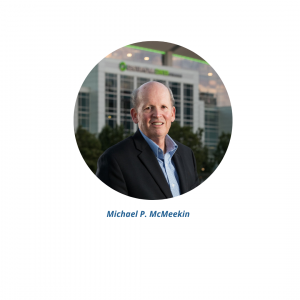 Michael P. McMeekin,
P.E., ENV-SP
Omaha, Nebraska
Mike is one of the founders of Engineering Change Lab-USA and currently serves as chair of the Board of Directors. He took on the role as ECL-USA's first Executive Director in August 2019. McMeekin is also Senior Advisor to Lamp Rynearson, an engineering, landscape architecture, and surveying firm headquartered in Omaha, Nebraska.  He has over 44 years of engineering experience and has played a leadership role in numerous signature projects in the Omaha area.
Mike is a graduate of the American Council of Engineering Companies' Senior Executives Institute, an advanced management, leadership, and public policy training program for current and emerging leaders of engineering and architectural firms.  Mike is deeply involved in the Omaha-area community, including serving as Chairman of the Board of Directors of Omaha by Design and Chairman of the Board of Directors of ACE Mentor Omaha.
---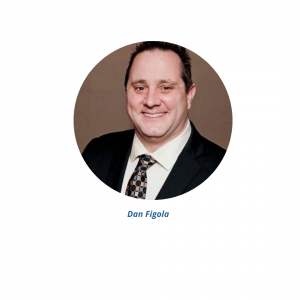 Daniel J Figola, PE
Ohio
Daniel currently serves as the Director of Product Development at Advanced Drainage Systems, Inc (ADS). Dan is an accomplished engineer with over 20 years of experience in land development and stormwater management. During his tenor at ADS, Dan has been a leader within the sustainability space. Currently, he also serves as the Building and Construction Subcommittee Chair for the ASTM E-60 Committee on Sustainability. Dan graduated from Ohio University with a Bachelor of Science in Civil Engineering. He is a Licensed Professional Engineer in Ohio and Illinois and is a LEED Accredited Professional.  Additionally, he has professional accreditations in the Institute for Sustainable Infrastructure Envision Program and is a certified Rainwater Catchment System Designer with the American Rainwater Catchments Systems Association.  Dan previously served as the President of the Illinois Society of Professional Engineers and remains active in multiple industry organizations.
Advanced Drainage Systems, Inc. is a leading manufacturer of high performance thermoplastic corrugated pipe and ancillary products, providing a comprehensive suite of water management products and superior drainage solutions for use in the construction and infrastructure marketplace. ADS' innovative pipes, fittings, basins and other products are used across a broad range of end markets and applications, including non-residential, residential, agriculture and infrastructure applications. Founded in 1966, ADS operates a global network of approximately 60 manufacturing plants and over 30 distribution centers.  Advanced Drainage Systems is one of the Top 5 plastics recyclers in North America and converts over 500 million pounds of single and short-term use plastics into storm water management products with a service life of 50-100 years.
---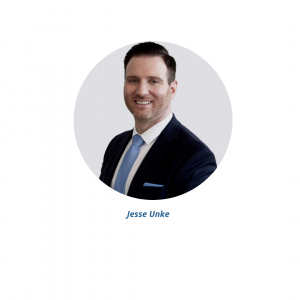 Jesse Unke
Vancouver, BC
Jesse is an executive project delivery leader experienced in all areas of transportation/utilities/infrastructure project and construction leadership overseeing both complex, high-profile projects, as well as smaller capital projects/programs.
As a Project/Risk Management Professional (PMP/RMP), Jesse has an intimate knowledge with multiple project delivery methods, project management models, and scope, financial, schedule, and risk management tools and techniques. During his career, he has developed an ability to understand his client's "why", work collaboratively leading teams, and implement successful strategic initiatives for multiple project funding partners and stakeholders.
With a background as a Professional Engineer in Canada (P.Eng.) and the United States (PE), a LEED Accredited Professional (LEED AP), Envision Sustainability Professional (ENV SP), and a MMCD Certified Contract Administrator (CCA), Jesse has the ability to lead projects effectively, incorporate sustainable design and construction principles, interpret and administer contracts, and understand the technical aspects of his projects. His effective written and verbal communication, workshop facilitation, and engaging presentation skills to both technical and non-technical audiences, allow him to serve as a knowledgeable leader and advisor to his clients.
Jesse's strong business development and relationship-building, marketing, and strategic planning skills allow for effective development of business and partnership opportunities for a transportation/utilities/infrastructure consulting environment.
Jesse enjoys being actively engaged in the project management/construction community, volunteering as current President with the British Columbia Construction Roundtable (BCCR), and Board Member positions (past and present) with the Association for the Advancement of Cost Engineering (AACE), Project Management Institute – Canadian Westcoast Chapter (PMI-CWCC), Master Municipal Construction Documents (MMCD), and Young Professionals in Energy (YPE).
A long-time personal passion for fitness led Jesse to pursue certification as a CFES Canadian National Certified Personal Trainer in his spare time, allowing him to implement his leadership skills as an educator and motivator in this area.
---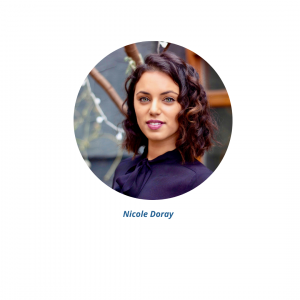 Nicole Doray
Canada
Nicole is a passionate sustainability specialist with a deep understanding of environmental and social justice issues. She solves problems using insights from a combination of international experiences in ENGO project management, business development, research and communications. Her own multidisciplinary education, including a Trilingual iBA in International Studies (York University, Glendon College), graduate certificates in International Relations (Universidad Pontificia de Comillas) and Business and the Environment (Schulich School of Business), and a Masters of Environmental Studies (York University) has enhanced her knowledge and work across business, technology, policy and environmental fields.
---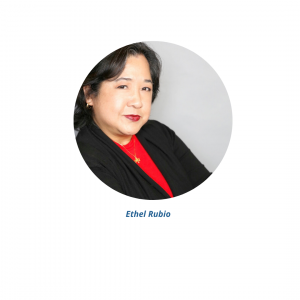 Ethel G. Rubio
Assoc. AIA, ENV SP
Los Angeles, CA
Ethel Rubio is the Principal/ Owner of Ethel G. Rubio, Assoc. AIA, a consulting firm specializing in construction/ project management, and strategic outreach and engagement. Her multi-disciplinary career path that spans over 30 years includes work in the built-environment (architecture/engineering/construction) and nonprofit sectors.
Ethel's passion for making a difference led her to serve on various leadership roles in the professional, civic and nonprofit organizations.
She has worked on transportation, hospitality, educational and correctional facility projects in the AEC industry. Her business development acumen was harnessed from working with the American Red Cross as the District Manager for the Greater Los Angeles area.
She grew her global network and influence through her work with RICS (Royal Institution of Chartered Surveyors) as the Development Manager for its west coast region of North America.
In 2019, the City of Los Angeles Mayor Eric Garcetti appointed Ms. Ethel Rubio to the Adams-Normandie Historic Preservation Overlay Zone (HPOZ) Board that is tasked to serve as an advisory body to the Department of City Planning related to new constructions.
In the past, Ethel served as President of the Association for Women in Architecture; President of the Associate Members of the American Institute of the Architects Los Angeles Chapter and most recently, served on the Asian American Architects and Engineers Foundation Board among others.
Born and raised in the Philippines, Ethel began her architecture studies at the University of the Philippines and completed her Certificate of Architectural Drafting. She received her Bachelor of Architecture degree with an emphasis in Urban and Regional Planning from the University of Southern California when her family emigrated to the U.S. in 1986.
She is a mentor and coach to many young professionals, and to seasoned professionals in the industry moving to the next level of their career.
On recently acquiring her ISI Envision Sustainability Professional (ENV SP) designation, Ethel strongly believes that all professionals in the AEC sector should get their certification so that we can all speak on the same system of communication in building a sustainable and resilient future!
---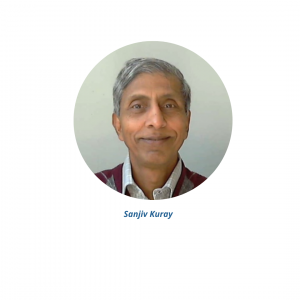 Sanjiv Kuray,
P.E., LEED AP, ENV SP
New Jersey, USA
Sanjiv Kuray is a Professional Chemical Engineer licensed in New York with over 25 years of experience in Transportation, Construction, Environmental Compliance and Sustainability. Sanjiv is also an accredited LEED AP and ENV SP. He is currently working with Metropolitan Transportation Authority Construction & Development (MTACD) as a Construction Manager, Environmental. In this role, he handles the environmental and sustainability aspects of some of the largest transportation infrastructure projects in the North East USA undertaken by MTACD.
Prior to the current position, Sanjiv worked as Director, Environmental Compliance with MTA New York City Transit, handling the environmental compliance aspects of operations and capital construction for the Department of Buses. Over his career, Sanjiv has extensive and hands-on engagement in environmental training/awareness campaigns as well development of policies & SOPs at all levels within the organization.
---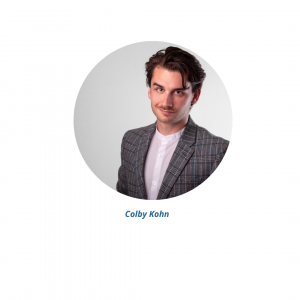 Colby is a Marketing and Communications expert for AIT Bridges. He also has a passion for sustainability.  He recently graduated from college and is proud to be working in the AEC industry. He hopes the task force can help the industry realize that sustainability must be a priority.
Colby will be assisting the task force in panel discussions, podcasts and webinars. He'll also be writing thought-leadership articles. Colby's specialities include graphic design and video production. He is well versed on composite bridge technologies and is hopeful that many legacy methodologies and processes within the industry are replaced in the future.
---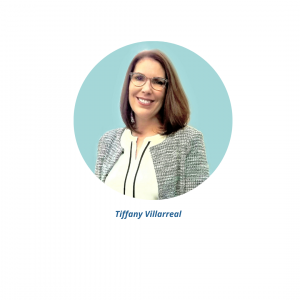 Tiffany Villarreal
Aledo, Texas
Tiffany is the president of InfraTex Consulting, a licensed engineering firm located in Aledo, Texas. InfraTex specializes in private and residential construction projects with a focus on sustainable and resilient infrastructure. Tiffany is active and holds memberships and positions in the American Council of Engineering Companies (ACEC), American Society of Civil Engineers (ASCE), Associated General Contractors (AGC), American Road and Transportation Builders Association (ARTBA), and Infrastructure Advancement Institute (IAI). In addition to engineering, Tiffany also works with distributors, manufacturers, and civil engineering firms on business strategies, social media marketing, and government affairs. She maintains strong relationships with DOT, city, and county officials, and has aided several clients with the creation of specifications and the introduction of new product lines into the public work community.
Tiffany began her career working as a Senior Project Manager for JM Structural Engineering in Austin, Texas. As the Structural Project Manager for high end residential and commercial projects, she oversaw several well-known restaurants and breweries in the Austin area.
Prior to founding InfraTex Consulting, Tiffany served as the Texas Regional Engineer for Advanced Drainage Systems, Inc. That role allowed her to partner with the Texas Department of Transportation, county and municipal agencies, sanitary districts, and water management districts on the development of specifications and product acceptance in the civil engineering industry.
In addition to Engineering, Tiffany is passionate about sustainability and resilience and a huge advocate for sustainable construction projects. She stays active in her local community by serving on the City of Aledo's Planning and Zoning Commission. Being a mom to 5 children means she is committed to keeping our infrastructure resilient and strong for future generations.
Outside of her professional practice, Tiffany worked to revive the Texas ASCE's dormant Government Affairs Committee in 2016 and led the committee through tremendous growth and onto valuable relationships between ASCE Texas Section members and the Texas Legislature. A dedicated team and strong leadership led Tiffany to win the 2018 ASCE Outstanding Civil Engineer Advocate award. This society-level recognition was bestowed upon her in Washington, DC as part of ASCE's Legislative Fly-In program. Since then, she was elected by her peers to serve as ASCE Texas Section's 2020 Vice President for Professional Affairs where she is a current board member.
---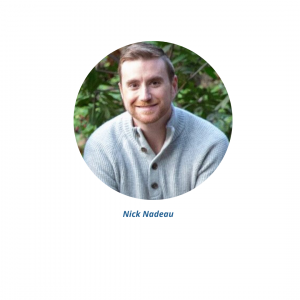 Nick Nadeau, PMP
California, USA
Nick is Chief Project Officer for Infrastructure Ventures (IV), a company that works with private sector innovators and infrastructure owners to provide policy, market development and strategic communications services for rebuilding our nation's economic bedrock. Nick has spent nearly a decade in the infrastructure industry, undertaking wide-ranging roles in business development and operations, enterprise performance improvement and project management in both Fortune 500 and startup environments. As a certified Project Management Professional (PMP), he oversees all projects in IV's portfolio and provides guidance to IV's partners on operational improvement through data storytelling and technology solutions.
Prior to joining Infrastructure Ventures, Nick spent almost seven years with AECOM, a Fortune 500 infrastructure development firm. As senior finance manager in the global headquarters, he oversaw enterprise-wide operational analysis and served as an internal consultant for strategic initiatives on behalf of senior leadership. Prior to his corporate role, he began his career in program management/construction management (PM/CM) supporting the integration of a recently acquired construction firm, as well as operations and business development functions while taking project management courses at night. He transitioned to the field to gain first-hand experience, supporting the $1.1 billion Department of Homeland Security Consolidated Headquarters Phase 1 program at the St. Elizabeth's West Campus in Washington, D.C., and oversaw project controls as owner's representative for the Architect of the Capitol during the initial phase of the 10-year occupied renovation of the Cannon House Office Building on Capitol Hill, among other projects. During this time, he earned the LEED Accredited Professional for Building Design + Construction (LEED AP BD+C) credential and also represented the interests of young professionals as a liaison to the Construction Management Association of America (CMAA) Board of Directors and a Construction Manager in Training (CMIT).
Nick studied international business, management, and political science at The University of Maine, earning both a bachelor's degree and an MBA, and spent a semester abroad in Aalen, Germany. As a graduate assistant with the University of Maine Center for Student Innovation, he completed market research projects on several research initiatives, including sustainable composite bridge technologies and offshore wind. He also holds an Advanced Professional Certificate in Real Estate with a concentration in Construction Management from Georgetown University and a Certificate in Project Leadership from Cornell University.
Nick is an avid road and trail runner, and has finished six marathons since 2017, five of which were completed in under four hours, and is currently training for his first ultramarathon in 2020.
LinkedIn: https://www.linkedin.com/in/nicholasnadeau/
Twitter:  https://twitter.com/NMNadeau
---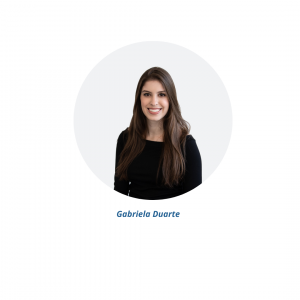 Gabriela Duarte,
MSc, ENV SP
Vancouver, BC
Gabriela is a Sustainability Specialist at RAM Consulting. She is a registered Envision Sustainability Professional (ENV SP), developing and incorporating sustainable policies and procedures in infrastructure projects, through planning, design, and construction phases. Gabriela has a post-secondary degree in Business Management and Public Administration. During her masters, she researched and published articles on sustainability analysis, public policies, consumer behavior and global markets exports and its influence on the Human Development Index and the Gini Coefficient.
Gabriela has six (6) years' experience in administration, including four (4) years as an Administrative Assistant and two (2) years as an Office Manager. She has established effective policies and procedures for office management and is experienced with accounts payable and receivable.
---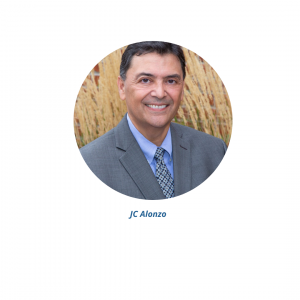 JC Alonzo, ENV SP
Sustainability Consultant
Lenexa, Kansas
JC Alonzo is an environmental sustainability consultant, leader, and educator.  His career in sustainability is the result of years of combined experience in executive management in the information technology industry, the public sustainability policy arena, teaching sustainable strategy implementation, and social equity engagement.  JC has proven experience in creating and applying environmental strategy, policy, and execution programs for both public and private entities.
As an executive in the IT industry, JC was responsible for setting strategies for the sales and service offerings of multimillion-dollar operations.  His tasks included setting short and long-term fiscal projections, creating sales and service strategies to meet corporate goals, and developing the methods and training to bring the goals to fruition.  His skillset included management experience in leading, meeting, and exceeding strategic goals.
As an activist, JC has chaired and led public commissions and boards responsible for forming and implementing environmental policies and programs for waste, codes and development, trails, water, and green infrastructure.  He co-chaired the Kansas City, Missouri, Environmental Management Commission for over nine years, responsible for ensuring the city meets all state and federal environmental regulations in its programs and policies.  JC was directly involved in writing one of the first public agency Climate Change Policy in the US.  He was instrumental in the adoption of green infrastructure development standards by the US Environmental Protection Agency for NPDES MS4 stormwater permits, negotiated and adopted in 2004.
For the last dozen years, JC has honed his skills as a public engagement specialist on sustainability planning, project management, and short and long-range comprehensive plan development for cities throughout the Midwest.  He has implemented public engagement on a wide variety of public infrastructure projects and social issues.  Before and during this time, he has served as an adjunct sustainability professor, writing and teaching courses on sustainability leadership and sustainable plan development.  Over two hundred public and private organizations have attended his course.
He is an accredited Envision Sustainability Professional (ENV SP), trainer, and verifier. He has worked on several Envision projects as an ENV SP project manager. Several projects have received verification, and others are currently underway for submission.  He served on the Professional Development Committee and Public Information Committee.
816.304.3177
---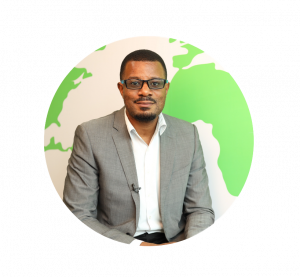 John Kalungi Kabuye, ENV SP
Africa
By profession, John is a building surveyor & sustainability consultant. John graduated with a bachelor of business management (1st Class) from Mangalore University, India. He has a professional diploma in property inspection from InterNACHI School-USA, diploma in sustainable development, training in sustainability from BATH University, certificates in sustainable cities from Lund University, Sweden & SDG Academy, certificate in Green & Circular Economy leadership from the University of Copenhagen, and is an accredited USGBC LEED Green Associate, EcoDistricts AP, Envision ENV SP, International Society for Sustainability Professionals-sustainability excellence associate SEA and GRESB ESG advisor for Real Estate and Infrastructure assets
John has a combined 17 years of experience in providing technical assistance in, Land management & administration, property condition assessment, real estate technical due diligence, asset & facilities management, sustainable cities, sustainable neighborhoods, sustainable infrastructure, sustainable waste management, building sustainability & strategic sustainability consulting, and climate change advisory throughout East Africa. John has provided solutions for governments, counties, property owners, developers, corporations, associations and, cultural institutions around East Africa around his area of expertise.
---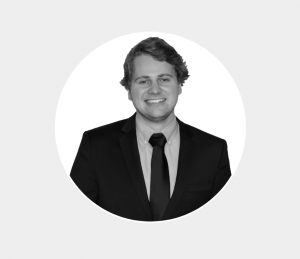 Brad Moore, P.Eng., ENV SP
Vancouver, Canada
Brad is a Professional Engineer specializing in the field of sustainable infrastructure design. His diverse experience includes preliminary and detailed designs, contract administration, and construction inspection on a variety of municipal, water, and transportation projects. In his career, Brad has applied his unique skill set to projects at over 60 locations across Western Canada including the design of major roadways, deep utilities, traffic signals, and roundabouts. Brad's emphasis on sustainability throughout design and construction has been recognized by the Institute for Sustainable Infrastructure with the first Envision Award for Sustainable Infrastructure given to a project in the Province of Alberta. Brad is also an Envision Trainer able to provide certification training to new Envision Sustainability Professionals (ENV SPs).
---
https://sustainableinfrastructure.org/wp-content/uploads/2020/06/SustainExplainTF.jpg
670
1200
Dyan Lee
https://sustainableinfrastructure.org/wp-content/uploads/2023/01/ISI-for-web.png
Dyan Lee
2020-06-17 20:47:32
2023-04-13 08:23:16
Sustain or Explain Task Force