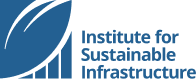 ISI and the Zofnass Program for Sustainable Infrastructure at Harvard University are excited to announce that registration is now open for our virtual workshop.
The virtual workshop will be hosted on March 23 – March 24 over the course of four 2-hour webinars. You are welcome to join us for all four webinars or pick-and-choose the topics that suit your interests and schedule.
We ask that you register for each webinar you wish to attend. We're happy to provide complimentary registration for this exciting event. Upon registration, you will receive a Zoom confirmation with a calendar invitation to hold the time. To register, use the links from the schedule of events below.
Agenda – all times shown in Eastern Daylight Time
Day 1: Monday, March 23, 2020
Morning webinar: 10:00 am – 12:00 pm
Afternoon webinar: 2:00 pm – 4:00 pm
Morning Webinar Presented by Autocase

10:00

Webinar 1: Making the Case for Sustainable Buildings and Infrastructure

Moderator: John Williams

ZPH and ISI Present – The Envision Playbook: Inspiring Expanded Implementation of Sustainable Infrastructure

2:00

Webinar 2: Committing to Sustainable Infrastructure

Moderator: Prof. Spiro Pollalis

2:00

3:00

Session A: Pledges Towards Sustainable Infrastructure

Session B: Who Asks for Sustainable Infrastructure?
Day 2: Tuesday, March 24, 2020
Morning webinar: 10:00 am – 12:00 pm
Afternoon webinar: 2:00 pm – 4:00 pm
ZPH and ISI Present – The Envision Playbook: Inspiring Expanded Implementation of Sustainable Infrastructure (continued)

10:00

Webinar 3: Planning for Sustainable Infrastructure

Moderator: Anthony Kane

10:00

11:00

Session C: Driving Change with Policies Shaped by Envision

Session D: Sustainable City Planning and Programmatic Approaches to Sustainable Projects

2:00

Webinar 4: Sector Support for Implementing Sustainable Infrastructure

Moderator: Lindsey Geiger

2:00

3:00

Session E: Using Envision to Bolster Education and Training

Session F: Beyond the Bottom Line: Accounting for the Economy of Sustainable Infrastructure
https://sustainableinfrastructure.org/wp-content/uploads/2020/03/BorderImage.jpg
1080
1080
Dyan Lee
https://sustainableinfrastructure.org/wp-content/uploads/2019/08/logo.png
Dyan Lee
2020-03-12 18:32:08
2020-03-12 23:54:26
Virtual Workshop