Oct 13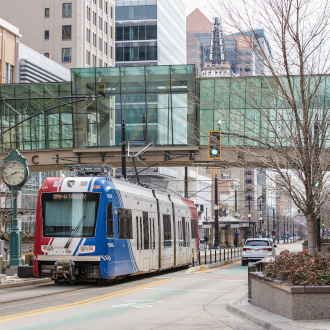 Oct 13, 2022 12:00 pm - 5:00 pm Virtual Delivery via Zoom, District Of Columbia
This 2-day course will be virtually delivered via Zoom on October 13-14. A Zoom link will be distributed to all registrants in the weeks leading up to the live event. 
This course presents valuable information for applicants of the Envision® sustainable infrastructure framework, including current policies, procedures, submission tips, and pricing. Course participants will have an opportunity to practice writing credit coversheets and compiling project documentation. ISI verification staff will facilitate this workshop. Class size is intended to be small, and facilitators will dedicate time to providing feedback to each participant. 
Course Agenda
1. Verification Process
2. Preparing your Project for Verification
3. Detailed Credit Reviews
Quality of Life
Leadership
Resource Allocation
Natural World
Climate & Resilience
4. What to Expect from the Verification Process
5. Next Steps and Conclusion
Register
Oct 22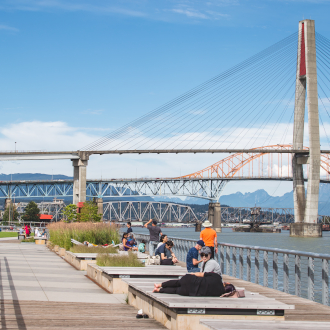 Oct 22, 2022 11:00 am - 3:30 pm Remote, New York
At ARC, we know that all jobs will be green jobs. Would you like to improve your knowledge of sustainable development, get better job opportunities, and increase your confidence in interviews because you can show your colleagues and clients how to reduce their environmental impact?
ARC is offering a 2-day online ISI Envision SP Course at the weekend. After this 8-hour training students will be able to pass the ISI Envision certification exam. No educational background or experience required.
Date: September 22nd & 23rd
Time: 11am-1pm, 1:30-3:30pm EST
The price includes an optional 15-minute free one-on-one with the trainer. Click "Register" to add your name to the workshop registrants list. 
Register
Nov 15
Nov 15, 2022 1:00 pm - 5:00 pm Virtual Delivery, District Of Columbia
This course will be virtually delivered via Zoom. A Zoom link will be distributed to all registrants in the weeks leading up to the live event. 
This course presents fundamental principles and practices of sustainability in enhancing infrastructure projects. The modern history of sustainability is presented to establish the motivation for improving sustainable performance. The Envision framework is introduced as a tool to support higher sustainability performance through better choices in infrastructure development. Examples from the portfolio of Envision-verified projects will illustrate improvements over conventional practices and expanded implementation of sustainability. This course will also address barriers that impede sustainability and guide participants in getting started with Envision through practical approaches drawn from the framework.
Who should attend?
This introductory course is intended for anyone in the sustainable infrastructure community, including:
Planners, architects, engineers, developers, owners, constructors, and operators.
Managers and decision-makers who are working in public-sector agencies and private-sector companies.
Employees at the municipal, state/provincial, or federal level with responsibility for infrastructure.
Thought leaders and influencers in the architecture, engineering, and construction (a/e/c) industry.
Infrastructure professionals who support project delivery and Envision implementation.
I'm already an ENV SP. Should I attend this course?
While new ENV SPs may benefit from the deeper exploration of sustainability concepts, practices, and Envision use cases, this course is not necessarily intended for an ENV SP with experience. Seasoned ENV SPs may find more value in the prescribed content or other resources in ISI's "All Courses" library. This course qualifies for three (3) elective hours toward ENV SP credential maintenance.
Register
Load More