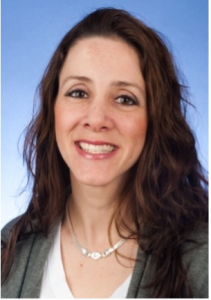 ISI would like to take the opportunity to recognize the newest member of the Envision Review Board: Patricia Gómez, Deputy Chief Resilience Officer with Miami-Dade County. You can learn more about Dr. Gómez in her bio below.
Originally created in 2015, the Envision Review Board is comprised of industry-leading infrastructure professionals representing public agencies, private companies, and general interest groups. The mission of the Envision Review Board is to ensure the continued integrity and efficacy of Envision and its associated tools, resources, and documents; to provide for consistency in interpretation and development; and to assure the ongoing relevance of the tool and its associated best practices to the highest standards of scholarship and practice. In this way, Envision is a tool created and overseen by the infrastructure industry itself. More about the Envision Review Board.
Bio: Patricia Gómez
Patricia Gómez, Ph.D., PE, CEM, GBE, LEED AP, has more than 20 years of direct experience working on engineering and sustainability-related opportunities in both the public sector and private industries.
Dr. Gómez currently serves as the Deputy Chief Resilience Officer in Miami-Dade County's Office of Resilience. During her county career Dr. Gómez has successfully implemented several projects that have increase the sustainability and resilience of the county operations and the community and reduced electricity consumption such as the enterprise-wide utility billing management software, and the Building Efficiency 305 (BE305), the Climate Action Strategy and on-site solar installations for county facilities.
She began her career with Miami-Dade County as an Engineer with the Department of Environmental Resources Management working on the County's Climate Action Plan. Dr. Gómez is a LEED AP BD+C accredited professional, a Certified Energy Manager and a Professional Engineer in the State of Florida. Dr. Gomez holds a Ph.D. in Industrial Engineering from the University of Miami.
https://sustainableinfrastructure.org/wp-content/uploads/2022/08/Envision-white-black.png
264
361
Conrad McCallum
https://sustainableinfrastructure.org/wp-content/uploads/2023/01/ISI-for-web.png
Conrad McCallum
2023-01-06 16:33:56
2023-04-13 08:20:39
Welcoming the Envision Review Board's newest member: Patricia Gómez